The unique "Ruhrpott-Rock-Dinner"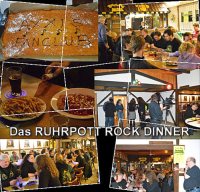 It should be a try - a test, but the evening exceeded all expectations.
Here you can read about the first band dinner in the world only for fans including a listensession with songs of " Kingdom of the night - part II" that nobody had ever heard yet. Read what the fans say, feel, think during this special lsitening session!
[ Rock Dinner ]
Marco at the NAMM 2013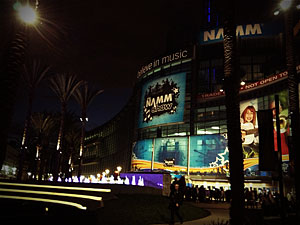 In February 2013 Marco was invited to one of the most important music conventions in the world : The NAMM in Anaheim/California.


Marco supported his German endorcer ENGL over there.

While Harry and Berny were sitting in the studio to produce the new Axxis cd, Marco has used his time in LA to meet a lot of good old friends and to get in contact to very interesting people.

If you want to know what had happen in Anahein just click on the link.
July 2012 - Interview's
Just to give you a view regarding the reason, the intention and the plan behind reDISCOver(ed)


Bernhard's interview with Sergio of the Spanish website WWW.QUEENSOFSTEEL.COM regarding reDISCOver(ed).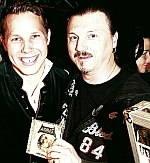 The reason, the intention, the plan behind reDISCOver(ed)
Bernhard statement:" I don't like cover songs and copies at all!"
Another interview with Bernhard, Marco & Harry for rocknytt.net:
here's the link::
March 2012 - New fanclub leader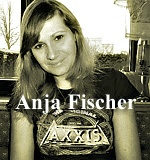 Nicky Morgan , our fanclubleader since 2000 was replaced by Anja Fischer. Statement Nicky Morgan: " I have to give up my AXXIS Fanclubleader position for personal reasons. Thank you Bernhard, Harry, Rob, Marco, Dirk, etc... and all our Fanclubmembers for all your love and support. Love you guys and we keep in touch. Good luck Anja. See you in Munich or after Dec 2013 in the US."

AXXIS: "Dear Nicky, AXXIS wish you all the best for the future and we really want to say THANXX for the great job you did over the years... for us and the fans!"

We would like to say a big, warm and loud HELLO! to Anja. If you want to say HELLO too, just write an mail to AFanclub@axxis.de . This will be the official AXXIS Fanclub adress.
---
Write to:
AXXIS FANCLUB CONTACT:
co Anja Fischer
Ruländerstr. 2
86179 Augsburg
EMAIL: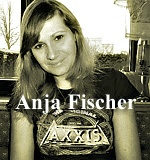 ---
---