---
March 2011 - Musicfair Frankfurt / Germany
Like last year Harry represented the L1 BOSE Soundsystem at the musicfair in Frankfurt.

He met a lot of of friends there. [ Read his report ]
August 2010 - Harry on the WACKEN OPEN AIR /Germany
This year Harry took his chance to visit the great Wacken Open air privately.

Three days of meet and greets with fans and friends, full power and to stand the Wacken atmosphere.... that was his goal for three days:-)
June 2010 - The trip to Transylvania
Invited by the German consul, AXXIS hit the road to Romania ... to be more precise, to Transylvania!
Directly in front of Dracula's castle the Rockin' Transylvania Festival took place.
Because of Rob 's vacation Marcel Koerner played the AXXIS bass. He and Harry wanted to take us on the journey to Transylvania...with sun, wind, rain, storm...etc...

Read their reports:
12. March.2010 - Harry's reports from Spain and Czech Republic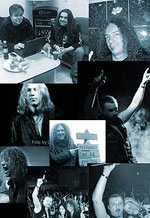 Harry gives us a look behind the scenes with his reports of Spain and the Czech republic.
For us he wrote down his impressions, experiences during these days and he gives us a view in his life as a musician.

So what happend in Madrid, Barcelona, Sevilla, Prag and Zlin?

[ Here you can read his report of Spain ]
February 2010 - A letter from Misagh
Read the letter from Misagh, 22 years old student in Iran.

His thoughts, his way of living, his way to AXXIS and his life as a rockfan & rockdrummer in his country: Iran!
For security reasons we changed his name .
July 2009 - Marco & Rob's Festival reports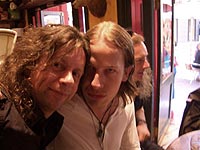 In Spain and in the Czech Republic AXXIS played two great festivals. Here you can read what they've experienced, how many unforgettable impressions they have had and which kinds of reactions they've got.
From the perspective of Rob and Marco.
Thanxx guys:-)

Rob's METALWAY Festival report
Marco's MASTERS OF ROCK report
Spaintour 2008
Marco wrote his impressions during the AXXIS Spaintour and he also gave us a lot of privat fotos. THANXX!
HELLISH ROCK TOURREPORTS 2007 /2008

Unfortunately the Hellish Rock tour with Helloween and Gamma Ray is over.
To keep the good memories, experiences and the great time alive Marco wrote his personal tour report regarding his feelings, his point of view and his way of life during this time.
LEGAL DOWNLOAD

AXXIS is working together with a german download distributer called "finetunes". Here you can get legal downloads of the cd's "Back to the kingdom", "Eyes of Darkness" und "Collection of Power"!
Here are the links:
Interview with Marco Wriedt
Here you can get informations about the new AXXIS guitarplayer Marco Wriedt.
Merchandising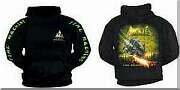 Take a look in our merchandising area. Here you can find the new "Time Machine" collection with tourshirt, sweater, longsleaves etc.

Even the special internet CD "Pure & Rough" is still available!
Fanreports
New interviews with AXXIS ! They are talking with "Wooks" from www.prettiesforyou.de and the italian online magazin "the rockexplosion".
Your opinion is important !

In february 2004 AXXIS & Pink Cream 69 will go on tour together. That's the reason why we want you to be involved in the AXXIS live setlist.
-Which songs do you want to hear live?
-Say what you want mean about the new AXXIS cd!
-Choose the best songs and the ones you don't like at all...etc.
The Online Game "TIME MACHINE" Speed Puzzle

This online game is in the test phase. You have to puzzle fotos of AXXIS under timepressure. In the near future we want to search for the best players worldwide. Playing for an award
Download page
We want to introduce our download page. We gave you the "Shadowman videoclip" and the AXXIS game "ROCKMINE" that was already released on the "Eyes of darkness" cd, some screensavers with music,the "Shadowman" guitar notation., wallpapers, screensavers...etc
---
Write to:
AXXIS FANCLUB CONTACT:
co Anja Fischer
Ruländerstr. 2
86179 Augsburg
EMAIL: